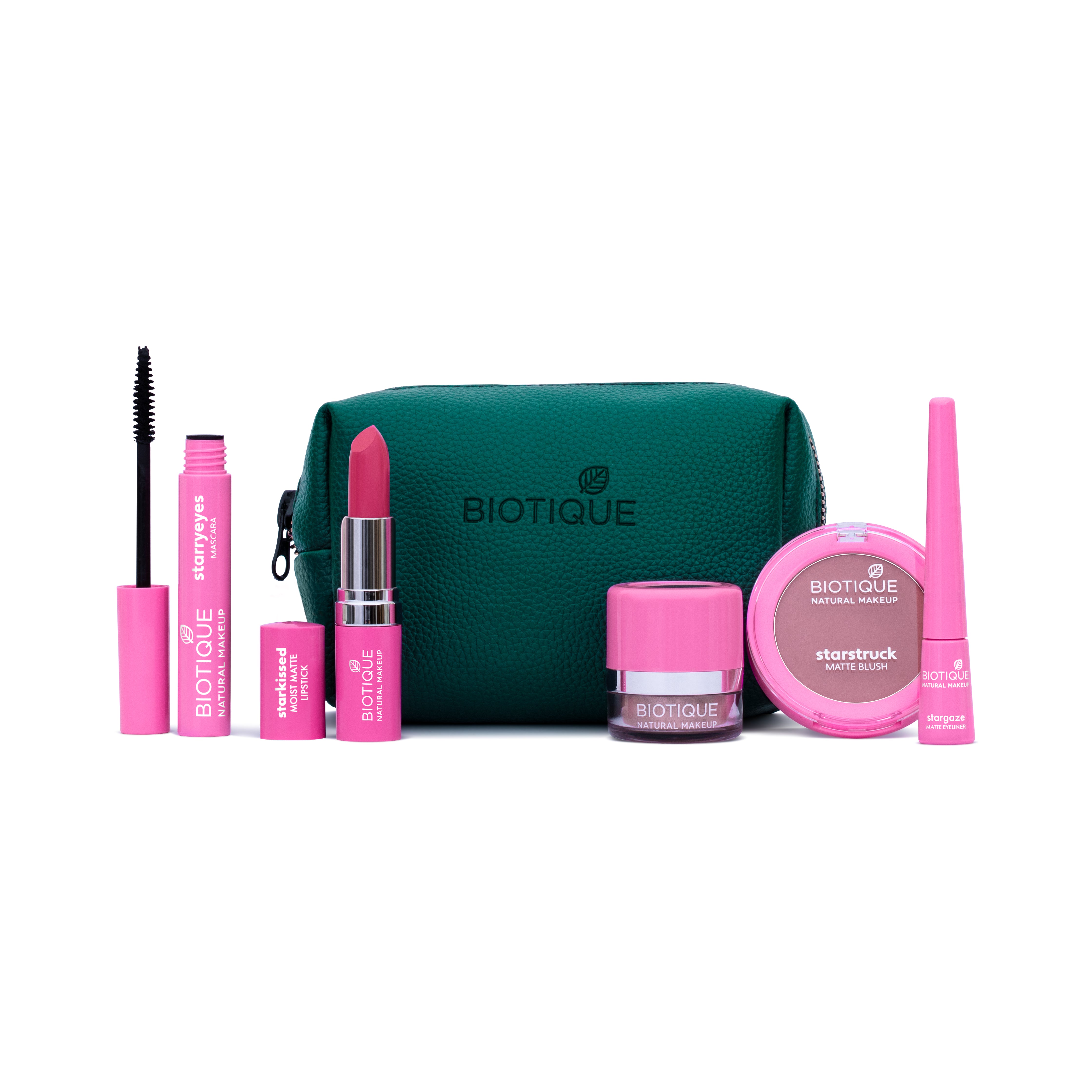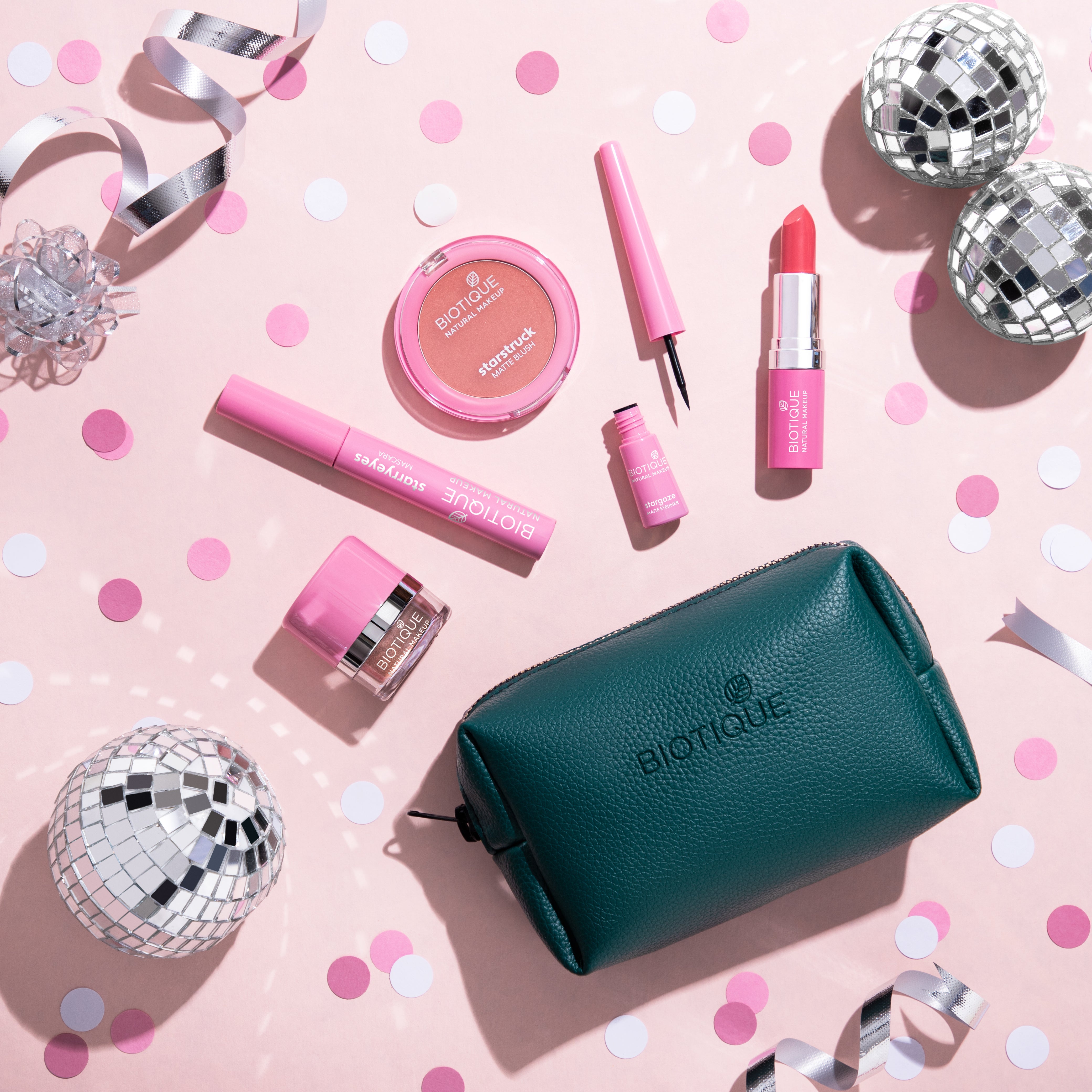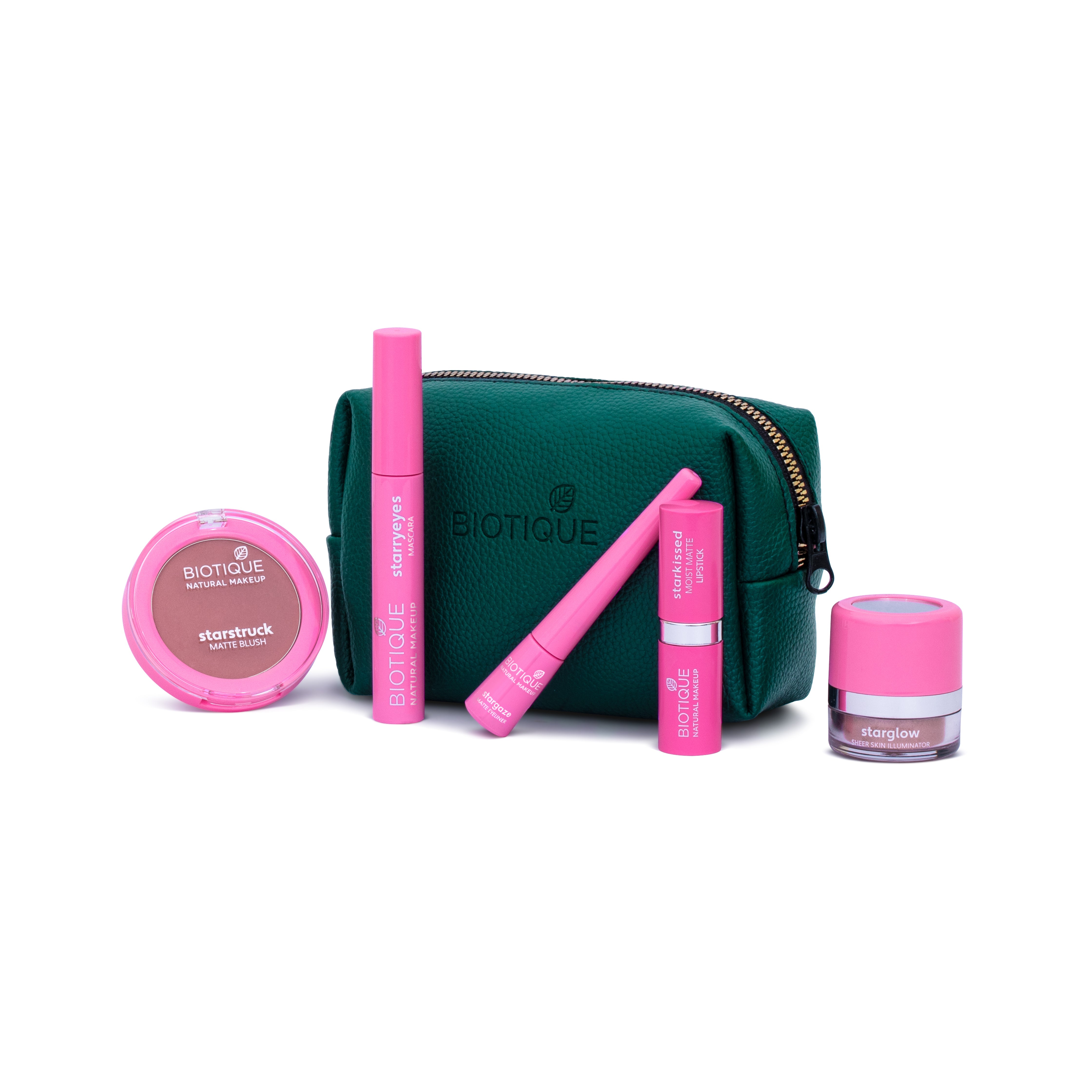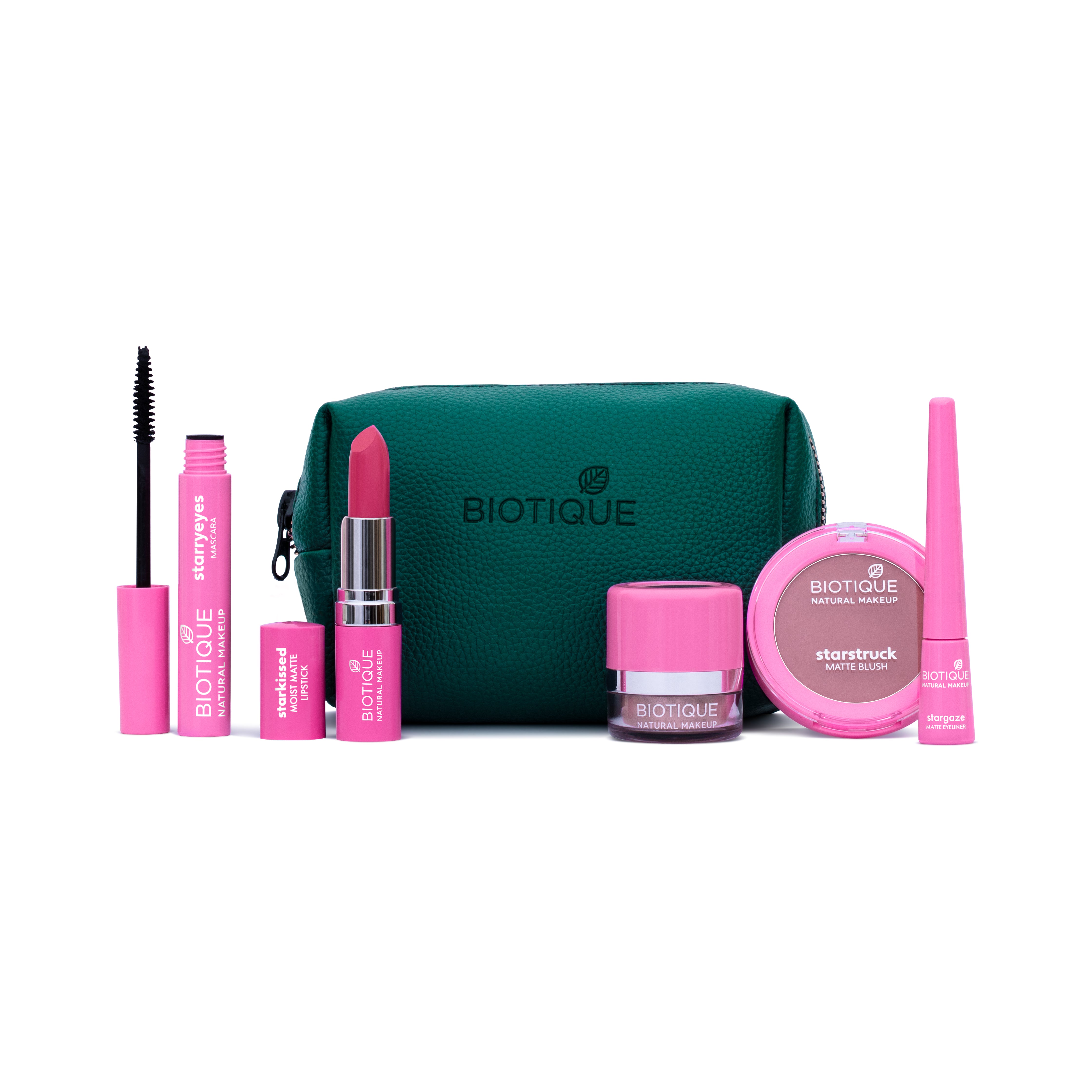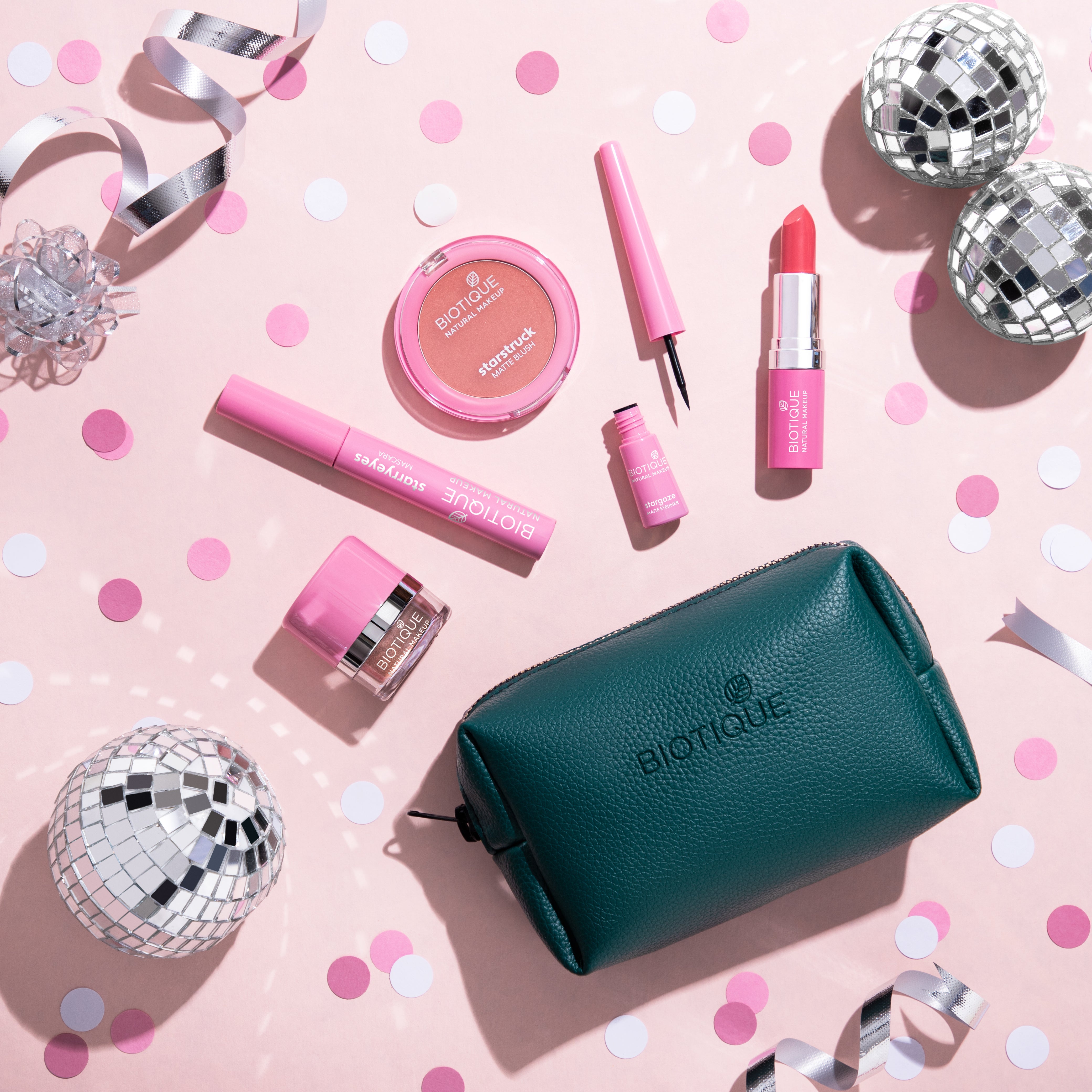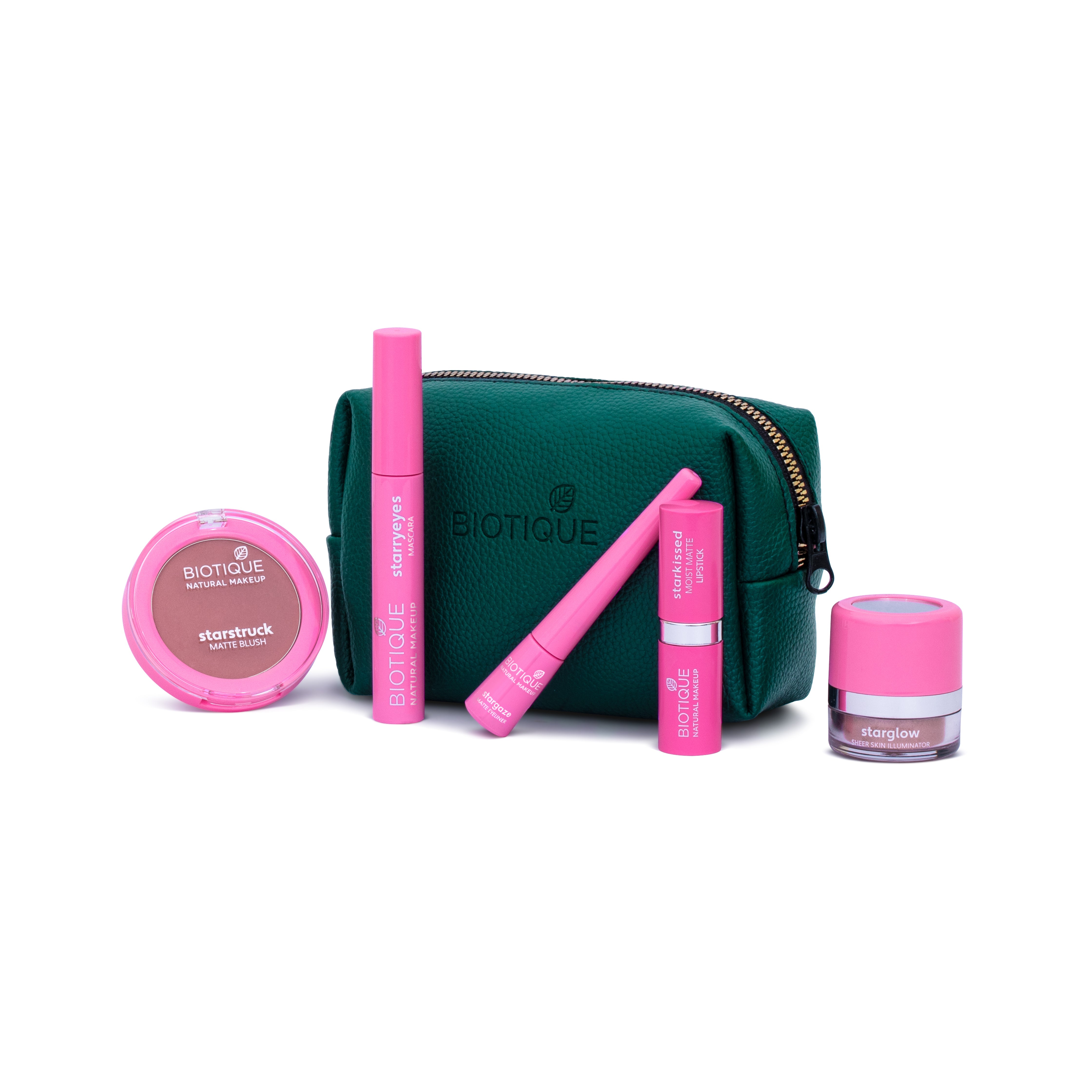 Born to party with makeup pouch
This combo includes:
Stargaze Matte Eye Liner, Charcoal Black, 3ml
Starryeyes Mascara - Ebony Black(8ml)
Starglow Sheer Skin Illuminator - Rose-N-Quartz(4gm)
Starstruck Matte Blush - Sun Kissed Tan-BL32(6gm)
Starkissed  Moist Matte Lipstick - Cover Girl(4.2gm)
The Stargaze Eyeliner comes with a natural brush that gives you the control to create precise ultra-fine or dramatically bold lines.

Starglow Sheer Skin Illuminator is smooth-textured and lightweight enhancing complexion by adding shimmer to the skin.

Biotique Starkissed Moist Matte Lipstick has a unique, matte cream formula that offers a non-drying and uncrackable finish that stays comfortably on your lips through the day.

Staaryeyes Mascara is made up of natural colour pigments. It performs the dual function of adding volume to your lashes for a party or definition for everyday use.

Starstruck Matte Blush is a sheer & light weight blush. Enhances cheek bones with a luxurious satin matte finish. Reapply to get the desired color.
A combination of the 5,000-year-old science of Ayurveda and 21st-century biotechnology. A dream that has today become a global reality.