What Our Customers Have To Say
This is my second purchase and after using its mini pack always thought of buying this... I am already have used 2 products of Biotique and both suited me. I like that biotique products are all natural.
Pragati Rastogi
4
"Fantastic, OMG! this is exactly what I was looking for imy dry & sensitive skin. My cousin suggested me biotique. I was afraid to try new products because very few suits me well, but this one is fantastic. I have dry skin and it moisturizes my skin very well. It gives a super glowing skin. Feels so soft and hydrates long last. Without any doubt go for it.
Simran
4.5
I knew that Biotique products are good but it feels great too when you use this product. It really good for dry skin girls during winter.
Ananya Das
3.5
Show us some
on social media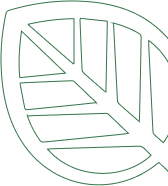 Real Ingredients for Real Beauty
We are excited to announce that Sara Ali Khan is now part of the Biotique family!!

Biotique's flawless skin routine of Papaya face wash, Cucumber toner and Morning Nectar Lotion gives her a Superstar skin!!

Made with Advanced Ayurvedic Ingredients, see visible results in just 3 days!! Give your skin the goodness of real ingredients, because #RealisReallyBeautiful.